Woman will become a grandmother aged 33
]br>
Kerrie Coles' 14-year-old daughter is pregnant and will make her a grandmother at 33 – and she's delighted
Watch more of our videos on Shots! 
and live on Freeview channel 276
Visit Shots! now
A woman who gave birth to her first child at 16 is becoming a grandmother at 33.
Kerrie Coles, 33, gave birth to her first daughter Millie, 16, in February 2007, at Milton Keynes University Hospital, weighing 6lb 11oz. She then gave birth to her second daughter Hollie, 14, in January, 2009, weighing 7lbs.
Hollie is now pregnant with her own child – making Kerrie one of Britain's youngest grandmothers. With her first grandchild due in February 2024, Kerrie is excited about cuddles and looking forward to watching Hollie become a mum.
Kerrie, a domestic assistant, from Milton Keynes, Buckinghamshire, said: "When she told me I cried. I was scared when we first found out, it wasn't really happiness – I was terrified for her. I am looking forward to seeing Hollie grow as a person. I am looking forward to seeing her grow up and see how she is as a parent. I can't wait to get my baby cuddles in without giving birth."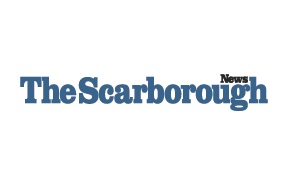 Hollie added: "I'm really excited to become a mum as I have seen my mum as a strong role model of being an amazing parent. Following her footsteps and taking her advice makes me reassured that I can do a good job. Knowing my mum was a young mum makes me feel comfortable with talking to her about everything and knowing she can give me the best advice."
Kerrie gave birth to her first child, Millie, aged 16. Just over a year after giving birth to her first child, Kerrie fell pregnant again and gave birth to Hollie in January 2009.
Kerrie said: "I found it easy at 16 – I found out the week I did my GCSEs. I managed to finish them and I had a lot of support from my family. When I had Hollie, I wasn't in a good position with her dad and we had separated. Overall, we had great memories. We managed to go on holiday. I still managed to provide a life for them. Now they are teenagers we are really close, they are almost like my friends."
In July 2023, Hollie told Kerrie she was pregnant. Hollie, who says she feels supported by her mum and the baby's dad's family, said: "I felt overwhelmed, I was shocked and I didn't know how I was going to adjust to something so big. I was so relieved that mum stuck by my side, I felt mad at myself for disappointing her."
Kerrie said she was "terrified" for her daughter initially. She said: "We went to the clinic and we found out that she was further gone than expected. I told her I would stick by her. Seeing the baby on the screen was a real moment for me. I had to stick by her."
Hollie – who is expecting a boy – is now 25 weeks pregnant and is still studying. She is expected to give birth in February 2024.
Hollie said: "It's been full of challenges, but it feels so rewarding to get over them. I love knowing he is there. I am looking forward to letting him know that I have his back in life – that I will always be by his side and he has an amazing family."