SI Swim model, celebrity dermatologist speak out about injections, misconceptions on Botox Cosmetic Day
]br>
The rise of Botox has yet to see a plateau.
And while the injection is most commonly associated with those in their mid 40s and 50s, millennials are finding new and interesting ways to maintain the no-wrinkle look to both the face and the neck.
That is not all.
Most recently, "Barbie Botox," medically referred to as trapezius Botox, took social media by storm following the July release of the live-action film "Barbie." 
BARBIE BOTOX GOES VIRAL: WHAT TO KNOW ABOUT THE NECK-SLIMMING PLASTIC SURGERY TREND
This particular procedure includes Botox injections in the trap muscles to improve posture and make the neck appear longer, among other things.
If you maintain a presence on social media, it is likely you have come across a Botox fad or an anti-aging-pro-Botox advertisement — or have found local injectors in your recent list of followers.
Though middle-aged women are typically the targets for such procedures, social media have posed the question "Do you need it?" to younger generations of users — and they are answering with an astounding "yes."
In 2022, close to 75% of facial plastic surgeons reported a rise in the number of patients under 30 years old requesting cosmetic surgery or injectables, according to the American Academy of Facial Plastic and Reconstructive Surgery.
The guise, status and sanity of those receiving injections is constantly under fire, as with most cosmetic procedures — but societal acceptance of Botox injections is rising just as rapidly as those booking appointments.
"For years so many influencers and celebrities hid the work they had done," Sports Illustrated model and co-host of the "Barely Filtered" podcast, Kristen Louelle Gaffney, told Fox News Digital. 
"This created such a strange environment around medical aesthetics and misconception to women."
However, Gen Z is referred to by many as the generation of oversharing — and openly admitting to procedures, like Botox, allows for more conversation.
What is Botox?
Botox is a product made from the bacteria that causes botulism. 
It paralyzes the overactive nerves and blocks nerve activity in the muscles.
'PREVENTATIVE BOTOX' RISING TRENDING AMONG MILLENNIALS
Brands including Botox Cosmetics, Dysport, Xeomin, Jeuvea and Daxxify are offered on the market today.
"Botox Cosmetic is the first and only FDA approved neurotoxin for frown lines, forehead lines, and crow's feet, and it is backed by over 20 years of published studies," Brianna Vance Fago MSN and APRN at Marlow Med Aesthetics in Sarasota, Florida, told Fox News Digital. 
"Botox is a dependable, safe product and I use it daily on my patients."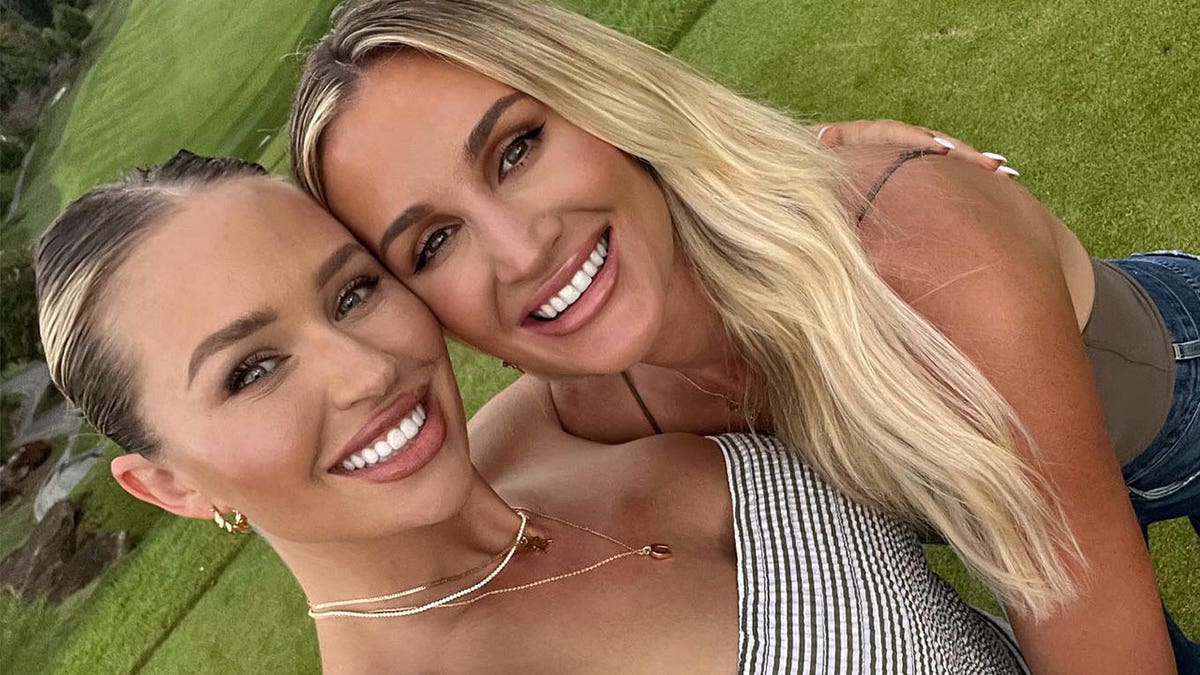 What are common misconceptions about Botox?
"A couple of misconceptions about Botox are that it is only used for wrinkles and only for women," Fago said. 
"Botox can be used for excessive sweating, headaches, teeth grinding – or TMJ – and neck spasms."
Further, while women are more likely to receive Botox injections, Fago added that men can benefit from treatments, too. 
When injected correctly, Fago says that Botox, or what she refers to as "Brotox," can deliver a natural appearance for men as well.
Other misconceptions of Botox include the idea that it is painful or unsafe, the expectation of face freezing or the complete removal of wrinkles — and that it stays in the body for months.
"It's actually gone in four hours," board-certified dermatologist and celebrity beauty expert, Dr. Anna Guanche, M.D., told Fox News Digital. 
Guanche is also a dermatologist to former Miss Universe Olivia Culpo. She has amassed nearly 400K followers on TikTok for her fun-loving office atmosphere.
SHORT QUESTIONS WITH DANA PERINO FOR DR. ARASH AKHAVAN
On the far side of medical misconceptions, there are social misconceptions.
Gaffney said that often, people associate Botox Cosmetic with Joan Rivers — "God rest her soul."
Rivers was 81 years old when she passed away in 2014, and archetypal Hollywood critics hassled the comedian for years as she elected for many units of Botox, which made her expressions lack expression.
It was widely known, though, that Rivers celebrated her passion for plastic surgery, and she was unabashed in revealing her latest cosmetic quests.
KRISTIN CAVALLARI REVEALS WHY SHE WILL NEVER USE BOTOX
Additionally, while some celebrities are vocal about their cosmetic journeys, others are secretive — but both receive the same class of scrutiny.
"I've always been open about my journey, and that's definitely rubbed some people the wrong way," Gaffney said.
What are the health benefits of receiving Botox injections?
The most familiar beauty benefit of Botox injections is the reduction of wrinkles and fine lines of the face and neck.
"It can also lift the brows in a pleasant way to make patients look rested," said Guanche. "Reduction of frowning makes patients look and feel more serene."
She added, "Botox works by preventing communication between the neurotransmitters and facial muscles. As a result, the muscles stop/reduce contraction, and the skin relaxes, leading to fewer wrinkles. These muscles are attached to the skin from the underside, hence the effectiveness."
Accompanying the allure of Botox, it can be used to ease symptoms of medical conditions. Guanche says medical conditions that might be treated with Botox injections include a twitchy or lazy eye, migraine headaches, sweating, bladder issues, anal fissures and neck and muscle spasms.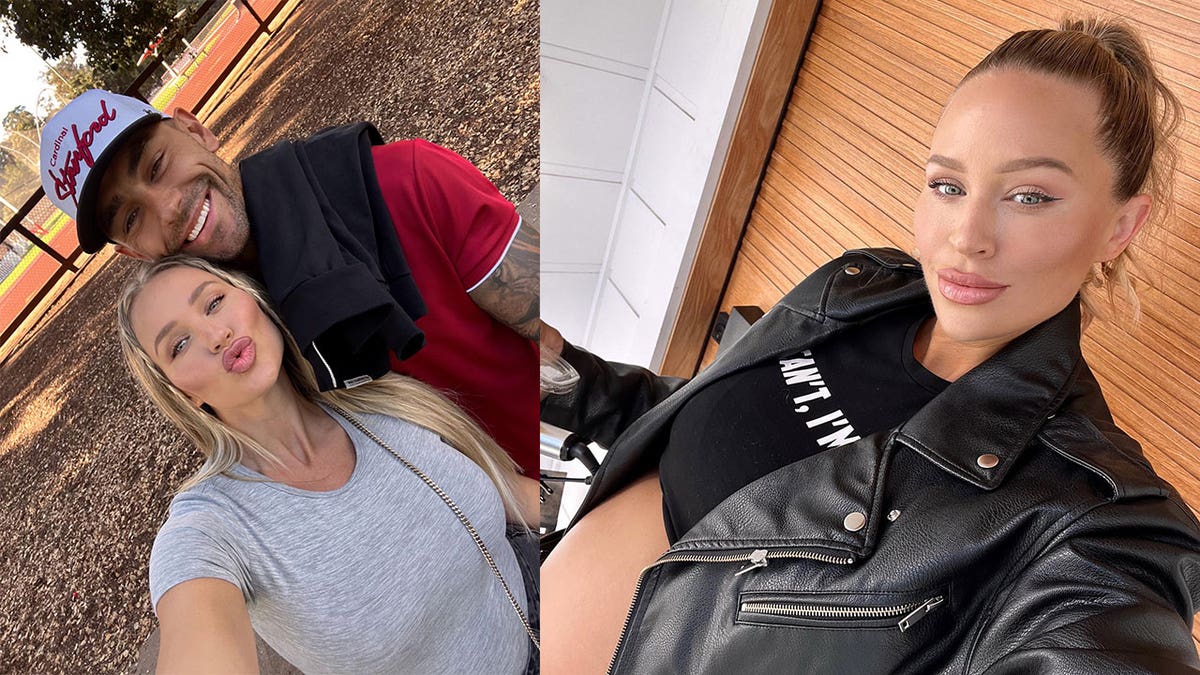 Moreover, Botox's primary use, reducing fine lines and wrinkles, offers patients a fresh shot at confidence and capacity for stronger mental health.
Gaffney was 28 years old and newly a second-time mom when she first decided on Botox injections.
GWYNETH PALTROW, 51, CONFESSES HER BOTOX INJECTIONS WERE 'SUCCESSFUL AND UNSUCCESSFUL'
"I just never took time to do anything for myself," she said. "I was eager to make an appointment with my doctor about Botox Cosmetic because my girlfriends loved their results. I talked to my doctor who said it was right for me and saw results within days and full results in several weeks."
However, Gaffney said, most importantly for her, that she looked like herself again, just with fewer lines.
"It's so important for us as women, especially mothers, to find time for ourselves. Whether it's Botox Cosmetics, a facial, a quiet coffee, sitting in peace, or working out, we need to make time for ourselves."
What are the health risks of Botox injections?
Like anything else, there are risks and dangers of Botox injections.
Guanche said that possible risks or side effects of Botox can include pain, swelling or bruising at the injection site, headaches or flu-like symptoms, droopy eyelids, crooked eyebrows, a crooked smile or drooling and watery or dry eyes.
"These are exceedingly rare and technique-dependent," she said. "A board-certified dermatologist or a member of their team should be sought for injectable treatments."
Additionally, there are groups of people who should avoid Botox altogether.
PAULINA PORIZKOVA AVOIDS BOTOX, PLASTIC SURGERY: 'I HAVE NEVER FELT SO DESIRABLE OR BEAUTIFUL'
"The reality is that not everyone is a good candidate for Botox," Guanche said. "There are rare conditions such as myasthenia gravis or Eaton Lambert syndrome that are contraindicated."
She also recommends waiting to receive Botox treatments if there is an active infection or shingles in the area.
Am I a good candidate for Botox?
There is no model type for Botox, as anatomy is a focal characteristic in the success of the injections. 
If you are hoping to reduce the fine lines or wrinkles, or you are seeking alleviation of a medical condition and your doctor has confirmed Botox is safe for you, you can consider injections as a preferred candidate.
There are, however, individuals who are more prone to wrinkles and might benefit most from Botox.
"Fair skinned individuals with thinner skin types and a history of extensive sun exposure are more prone to wrinkles," Guanche said. "Wrinkles, a natural part of aging, are most prominent on sun-exposed skin, such as the face, neck, hands, and forearms."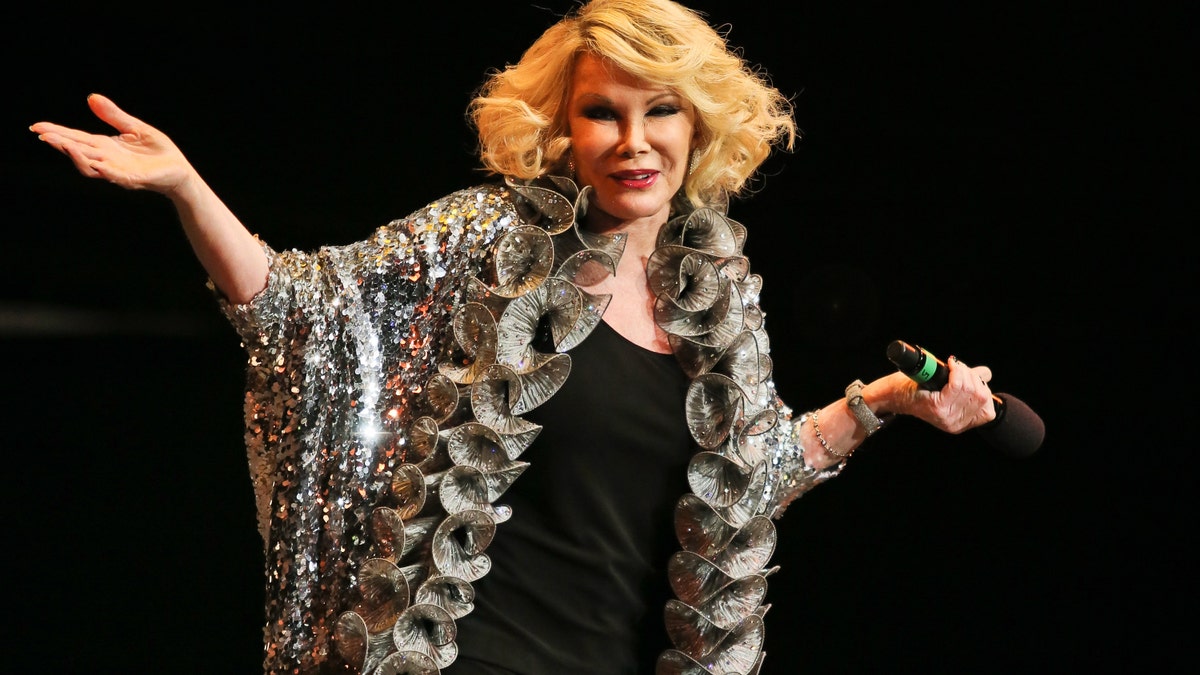 Pollutants and smoking are also wrinkle-causing origins.
Additionally, oily skin types are less prone to fine lines and wrinkles. It may take persons with overactive glands more time to show signs of aging than those with dry or combination skin.
However, at the end of the day, the decision to receive Botox injections is solely up to the patient.
"Everything isn't for everybody, and that's OK," Gaffney said. "If you're happy, and you're confident from within [about] sharing your journey, that's all that matters. Screw what the haters say."
What to know if you're considering Botox injections
If you have elected for Botox for the first time, you presumably have questions or fears. Perhaps, though, you are excited and looking forward to instantaneous results. Before getting ahead of yourself, there are action-items to note and instructions to follow ahead of your appointment.
"Pick your provider carefully," Fago said. "You want someone knowledgeable in facial anatomy, someone who is precise and detailed but also, someone you can trust." 
CLICK HERE TO SIGN UP FOR OUR LIFESTYLE NEWSLETTER
You should expect a consultation from your provider before injections which should include answers to your questions, an assessment of your facial muscles and expressions, information pertaining to the product and the procedure and follow-up care.
Fago develops a plan for and relationships with her patients ahead of time. Patients are also advised that results don't kick in for 5–7 days after treatment, with a full two weeks to settle completely.
"You should always have a consultation with a trusted provider first."
"The amazing thing about Botox, though, is there is little, if any, downtime after being injected," Fago said. 
She also recommends notifying your provider of the appearance you hope to achieve, or not achieve.
Gaffney advises first-time goers to avoid being nervous and to look into Alle.com for a provider near you.
"Treatment is quick, and it feels like a pinch," she said. "Also, do your research on your injector. Not all injectors are created equal."
How much should I expect to pay for Botox?
Supplying an exact cost of Botox to patients is impossible before consultation. Though you are likely shelling out at least a couple of hundred dollars, so prepare for the potential cost ahead of time. 
CLICK HERE TO GET THE FOX NEWS APP 
It is impossible to determine an exact price as a number of unique factors go into the final bill. Consider the chosen provider, the injection plans they offer in terms of number of units versus number of locations on the body and the location of your provider's office. 
Residents of Los Angeles or Miami should expect to spend more than those living in rural Ohio.
"Most people assume each patient receives the same number of units, and that is just not true," said Fago. "You should always have a consultation with a trusted provider first to determine the number of units recommended for you, as anatomy varies, especially in our faces."
For more Lifestyle articles, visit www.foxnews.com/lifestyle.