Rupert, Lachlan Murdoch honored at American Australian Association's 75th anniversary dinner
]br>
Three generations of the Murdoch family were celebrated on Tuesday night at the American Australian Association's 75th Anniversary Benefit Dinner in New York City. 
Media icon Rupert Murdoch and his son Lachlan have advanced the legacy of Sir Keith Murdoch, who founded the American Australian Association to "develop, broaden and strengthen the relationships between leaders" of the two nations in 1948. 
"On behalf of my father and me, it's great to be with you all tonight. The alliance between America and Australia has been enduring because it is grounded in shared cultural values," Lachlan said with his father looking on. 
"We are nations made up of first peoples, and immigrants, young, optimistic, and multicultural," he continued. "We have fought together in every major war since 1918 – 105 years ago. The longevity of this partnership, this testimony, this foundation, and its ongoing relevance, it's clear that together we are stronger, safer and most likely to succeed." 
FOX NEWS CHANNEL CRUSHES CNN, MSNBC DURING NEWS-HEAVY OCTOBER AS 'THE FIVE' REMAINS MOST-WATCHED SHOW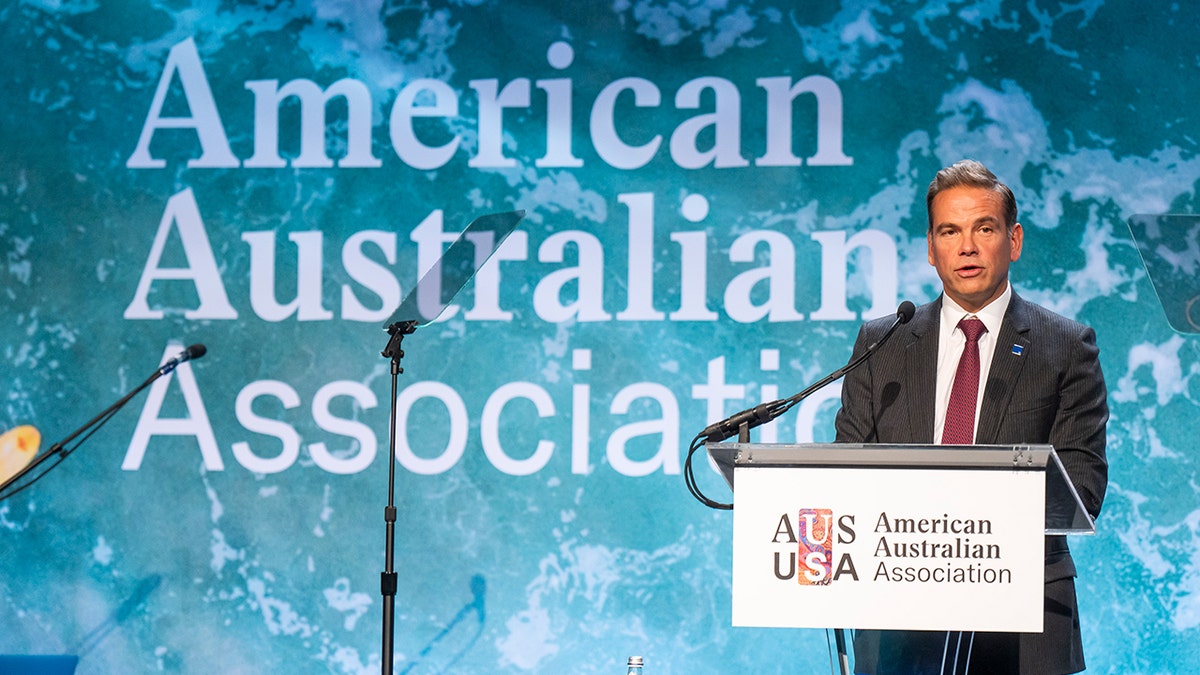 Rupert Murdoch announced earlier this year he would transition from his roles as Chair of Fox Corporation and Executive Chairman of News Corp, noting that he's in good health and Lachlan would become the sole chairman of both companies.
"The American Australian Association has a long and distinguished history of honoring leaders of significance – people who have changed the world and contributed immensely to the American Australian relationship. Our 2023 honorees are no exception," American Australian Association president John Berry said during his opening remarks at the dinner. 
"Tonight, we honor Rupert and Lachlan Murdoch, for their incomparable stewardship and leadership that has enabled us to celebrate this Anniversary," Berry added.  
Since 2002, the group has awarded over $16 million to American Australian graduates, veterans and artists. The American Australian Association opened a New York City headquarters this year called The Murdoch Center.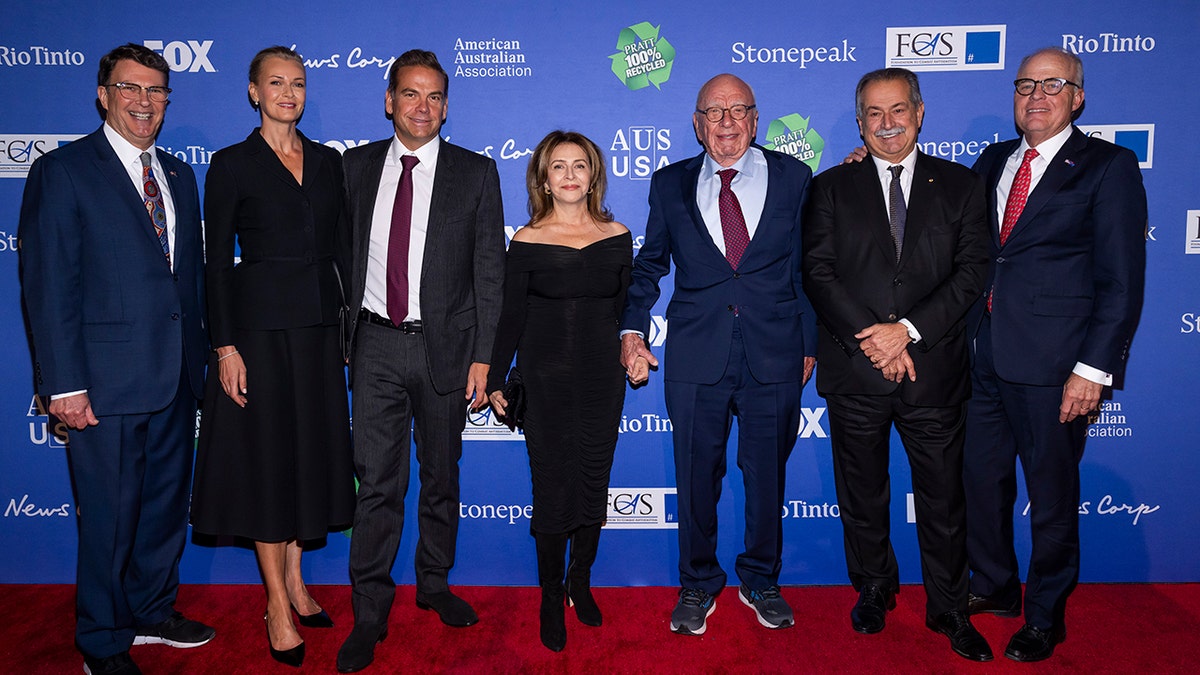 Berry later thanked the Murdoch family for "making this wonderful 75th Anniversary a reality." 
"75 years ago, one person knew ahead of everyone else, ahead of even our ANZUS Alliance Treaty, that our two nations needed to be bonded closer than any nations before.  Sir Keith Murdoch knew in his marrow that Australia and America needed to be inextricably linked economically, militarily, and culturally if our shared value of freedom was to truly survive history's crucible," Berry said. 
"With great foresight he founded the American Australian Association, an organization dedicated to deepening and broadening every aspect of the relationship between our great countries," he continued. "And with even greater foresight, he inspired his son, Rupert Murdoch, and his grandson, Lachlan, to continue that important mission and lead the organization forward to today."
FOX NEWS CHANNEL CRUSHES MSNBC, CNN IN THIRD QUARTER AS 'THE FIVE' MAKES HISTORY